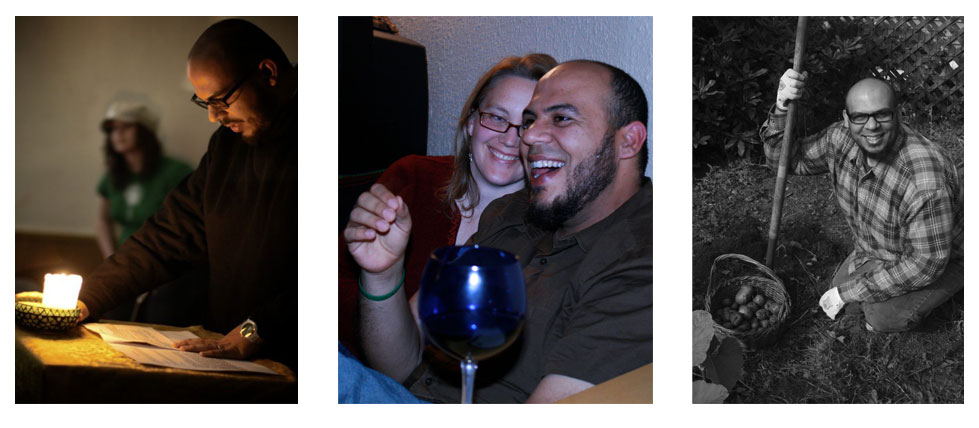 Interests ::
Books, Engage Spirituality, Poetry, Boots, Caps, Parenting, Whiskey, Stories, Spiritual Direction, Church Development, Monastic Spirituality, Beer, Narrative Preaching, Journaling, Postcolonial Theory, Literary Journals, Beards, Retreats, News, Street Art, Episcopal Church, Spiritual Practices.  
Who ::
I was born and raised in Puerto Rico. I speak and write in Spanish and English. I speak and write with an accent. I call the Pacific Northwest my second home.
I am an Episcopal Priest in the Diocese of Olympia.
I did my theological graduate studies at Seattle University School of Theology and Ministry. Most of my work through seminary was a strong percolation of Postcolonial and Liberation Theology with 3 shots of Theopoetics. The global realities of diaspora, exile, and border-crossing are lenses through which I engage in meaning making.
Narrative, stories, and poetry are faithful companions in my preaching and spiritual direction. I am more of a Christmas Christian than an Easter one. By that I mean for that for me incarnation, embodiment and physicality are at the core of my faith. I dwell in the unimaginable gift of holiness and sacredness and divine presence in the things and people in the world. Grit and Grace. Rugged Faith.
I am haunted by the question of God.
I have facilitated conversations and curated events about Creative Liturgy, Engaged Spirituality, Intentional Community, Parenting, Creative Family Life, Inter-Cultural Competency, Spirituality and Social Justice, Street Art and Theology, Neo-Monasticism.
I am a trainer and consultant with the College for Congregational Development in the Diocese of Olympia.
I unashamedly drive a mini-van.
"To conclude is not in the nature of the enterprise." 
– Rev. John Ames, Gilead by Marilynne Robinson