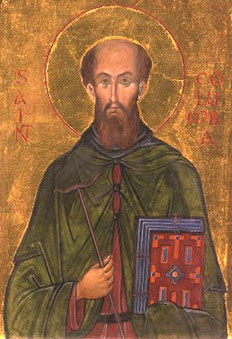 Thin Space:
Learning from the Celtic Saints
Click here for more information and registration
Celtic Christianity has gained tremendous popularity over the last few years. People of many traditions are intrigued by the Celtic saints who led this flourishing movement from 4th through 8th centuries. They were described as God intoxicated people who lived with an intense sense of the presence of God. All of life and all of creation were embraced by the triune God whom they believed walked with them throughout life's journey.
The invigorating prayers and traditions of this movement continue to inspire people today. Come and learn from the Celtic saints and see how this wonderful Christian tradition can enrich and empower your spiritual life. Find a new intimacy between your prayers and your everyday life as you explore the many examples of prayer that under girded the lives of these dynamic ancient followers of Jesus.